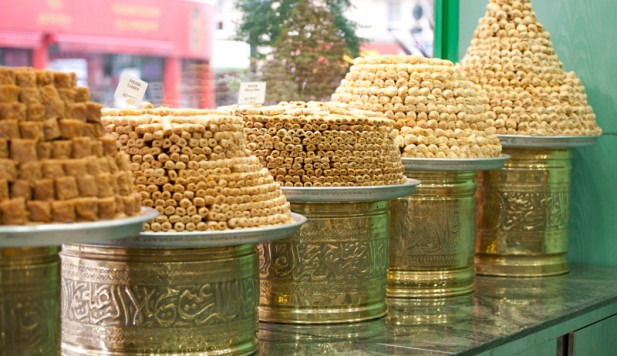 Large selection of fresh Lebanese sweets and French gateaux made to traditional recipes by expert pastry chefs on site or airfreighted in from Lebanon using only premium ingredients.
A Lebanese food hall near Marble Arch that has garnered its fair share of fans with its stunning display of pastries (baked in-house) that most passers-by are powerless to resist.

— TimeOut Review
Arabic Sweets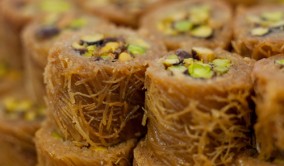 Selection of our Arabic sweets includes:
Znood Elsitt
Baklawa Pistachio
Bourma Pistachio
Mixed Baklava
Kunafa Cheese (Lebanese Cheese Cake)
Finger Pistachio
Assorted Mamoul
Petits Fours
Lebanese Chocolate
Osmaliya
Katayef Kashta (Cream)
Katayef Walnuts
Makaron
Moushabak
Shabyat
Bird's Nest Pistachio
Hadeff
Lebanese Rice Pudding
Mohallabia (Lebanese Milk Pudding)
Turkish Delight & Nougat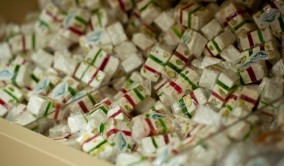 Selection of our Turkish delights and nougat includes:
Coconut Turkish Delight
Rose Turkish Delight
Pistachio Turkish Delight
Fruit Turkish Delight
Coconut and Pistachio Turkish Delight
Plain Turkish Delight
Nougat Bi Festok (Nougat with pistachios)
Nougat Kamareddine (Apricot)
Marsaben (Marzipan)
Malban
French Gateaux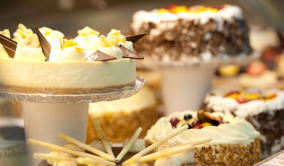 We offer a selection of freshly made Baklava, Lebanese sweets and French gateaux.
We can also arrange sweets for celebrations,
click here
to find out more.