…there are ranks of vegetables, common things like fresh tomatoes through to more exotic fare like fresh dates and okra as well as enormous bunches of dill, coriander and parsley. It smells good. They sell seemingly every herb and spice known and have barrels of olives of various flavours and hues next to sacks of dried pulses… The place is endless joy!

— Qype Review
Specialising in fresh Western & Eastern fruit & vegetables, spices, dry goods and prepacked Lebanese delicacies of which we have the best and widest selection in London. Daily deliveries ensure freshness with special produce and seasonal fruits and vegetables regularly airfreighted from Lebanon.
Fruit & Vegetables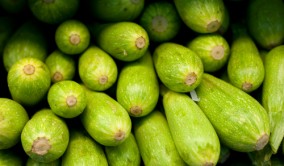 Selection of our fresh fruit & vegetables include:
Lebanese Cucumbers
Moukty (Wild Lebanese Cucumber)
Lebanese Tomatoes
Lebanese Lettuce
Parsley
Radish
Fresh Green Thyme
Fresh Mint
Fresh Parsley
Coriander
Lahana (Collard Greens)
Rokka (Rocket)
Spinach
Dill
Mint
Endives
Molokhia
Okra
Swiss Chard
Seasonal Fruit & Vegetables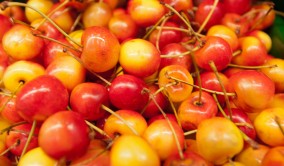 Selection of our weekly imported seasonal fruit & vegetables include:
Lebanese Apricots
Lebanese Pears
Lebanese Apples
Lebanese Custard Apples
Lebanese Sweet Pears
Lebanese Sweet Grapes – Red & White
Lebanese Green Plums
Fresh Green Almonds
Fresh Green Pistachios
Fresh Green Hazelnuts
Cherries
Pakistani and Indian Mango
Yellow Dates
Red & Yellow Plums
Water Melon
Giant Papaya
Pineapple
Fresh Butterbeans
Fresh Peas
Herbs & Spices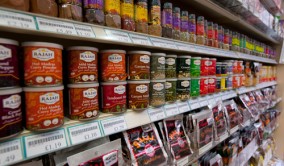 Selection of Lebanese herbs & spices include:
Lebanese Zaatar
Sumak
7 Mixed Spices
Cardamon Seeds & Powder
Dill Seeds
Nutmeg Seeds & Powder
Coriander Seeds
Lime Powder
Curry Powder
Sage
Rose Petals
Whole & Ground Cinnamon
Nutmeg
Kibbeh Spices
Falafel Spices
Shawarma Spices
Sojok Spices
Kafta Spices
Macanec Spices
Dry Goods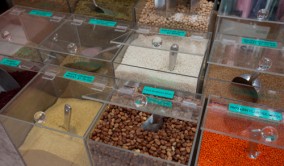 Selection of our dry goods (pre-packed and/or sold by weight) includes:
Crushed Wheat (Burghol)
Chick Peas
Red & Green Lentils
Crushed Broad Beans
Frekie
Fafa Beans
Butter Beans
White Kidney Beans
Egyptian and Basmati Rice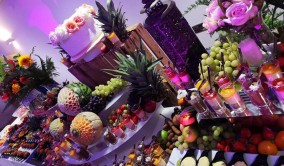 We organise fresh fruit displays for parties.